Capital Market Appraisal
---
We are a residential real estate appraisal company located in Washington, DC.
Property Types
Single-Family Residential

Condominium & Co-Op

2 to 4 Family Income Property
Our Clients
National Mortgage Companies

Local Lenders & Title Companies

Homeowners & Investors

Law Offices & Accountants
Why Choose Us
Local Market Expertise

USPAP, UCDP & HVCC compliant
Thorough Inspections
Defensible Opinions
Reliable Turnaround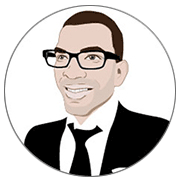 Who We Are
Why customers keep coming back!
About Us
We are a locally owned, independent fee, residential real estate appraisal firm specializing in single-family, condominium, cooperative and multi-family income property in Washington, DC. &nbsp We offer residential appraisal products and consulting services for national mortgage companies, local lenders, homeowners, private practices, and investors.
We believe that a credible valuation begins with a highly-qualified, certified licensed appraiser, who is in tune with the local market environment and current sales trends. &nbsp We emphasize quality and clarity in our appraisal reports and understand that a well-articulated narrative supported by reliable data is critical to making a confident investment decision you can depend on.
Quality Control
Accurate and reliable data is always a chief concern and the task of complying with changing appraisal regulations introduces an additional level of complexity. &nbsp To help insure compliance with client-specific requirements, USPAP, UCDP, HVCC and other regulatory guidelines each appraisal assignment receives an automated rules-based engine review and is subsequently hand-reviewed by an experienced appraiser prior to delivery.
Technology
We adhere to the highest quality USPAP standards and use the latest appraisal software technology.&nbsp Our web-based management platform supports compliance, ordering, fulfillment and customized reporting requirements. &nbsp We offer secure delivery via our website, direct interface and third-party portals.
Some Fun Facts
Here are a few DC market highlights for the most recently completed year (2017), enjoy.
1270
Homes Sold
—up 9% from 2016
3000
Average Months of Inventory
—up 13% from 2016
75
Median Days on Market
—down 8% from 2016
4
$ Billion in Home Sales
—up 12% from 2016
Source: MRIS, Capital Market Appraisal — 1 to 4 family home sales (includes condominiums and cooperatives). &nbsp Washington, DC &nbsp2017.
Our Process
This is where the magic happens.
Step 1: Request an Appraisal
To request an appraisal you can fill out an online order form which can be found here or just send us an email and we will get back to you with some follow up questions about your order. &nbsp Institutional clients can place orders directly through our order management platform or third party portal.
Step 2: Work-Up Order
To ensure the correct appraisal product for your needs we must determine the particulars of your assignment such as: the type of property being appraised, the purpose of the appraisal (what is the appraisal being used for), and who the intended users will be (those relying on the results of the appraisal). &nbsp The next step is to schedule a date and time for your appraisal walk-though; once scheduled we will email you a letter of engagement for your review and e-signature (which is done so that everyone is on the same page with respect to the assignment details). &nbsp This email will also contain a payment link for secure payment with a debit or credit card; alternatively, payment can be made by check at the time of the inspection.
Step 3: Property Inspection
Inspection times vary depending on the size and complexity of the property but they typically take between thirty minutes to an hour for condominiums and between one to two hours for single-family homes. &nbsp A standard appraisal inspection includes an exterior walk around the site, a walk-through on all levels of the improvements, interior and exterior photos, and a sketched floor plan with perimeter dimensions. &nbsp During the inspection we will be taking notes about specific elements of the property and its overall condition.
Step 4: Research and Analysis
Our state licensed certified appraiser will use four main elements of comparison to determine your property's sub-market: time of sale, location, property type, and size. &nbsp You can think of your property's sub-market as the population pool from which a smaller sample set will be narrowed to use as comparable sales. &nbsp This is a critical step in every assignment and requires an exhaustive comparison of numerous properties using additional elements of comparison such as: condition, age, style (design), and exterior amenities. We will typically research sales going back three years but will focus on sales that have occurred over the prior year.
Step 5: Report Writing
This is where the magic happens! We organize and analyze all of the data that we have collected in support of our valuation and perform a 'Highest and Best Use' analysis of the property we are appraising. &nbsp Real estate is not fungible and no two properties are exactly alike, which is why even after carefully selecting the most similar comparable sales, we are likely to make additional adjustments when warranted based on differences between the subject of our appraisal and each comparable sale included in the appraisal report.
Step 6: Delivery
To help ensure compliance with client-specific requirements and regulatory guidelines each assignment receives an automated rules-based engine review and is subsequently hand-reviewed by an experienced appraiser prior to delivery. &nbsp We use the latest appraisal software and a comprehensive order management platform to deliver our reports quickly and in the format you require.
Stay Connected
Our twitter handle is @appraisaldesk. &nbsp When we release a new research report we notify the public with a tweet! &nbsp Periodically we'll tweet interesting market and neighborhood trends—real time!
Clients
What are they saying!

My husband and I were very pleased; the turnaround time was quick and the report was thorough and easy to follow. If we ever need another appraisal they're getting our repeat business.

Kelly Mayfield, Homeowner &nbsp VIA GOOGE BUSINESS


Great market research.

Michael Schaeffer, Realtor &nbsp VIA TWITTER


Very easy to work with and knowledgeable about the market!

Brad Zerivitz, Howeowner &nbsp VIA GOOGE BUSINESS


I was overwhelmingly pleased with the service and product received...the highest of recommendations!

Salima McClain, Homeowner &nbsp VIA GOOGE BUSINESS


I frequently recommend Capital Market Appraisal to my clients for their real estate appraisal needs.

Washingtonian Appraisals, Local Business &nbsp VIA YELP


Service was professional, excellent and very competent. Easy to talk to and very responsive. It was a well covered concise, detailed, report. You won't regret hiring this company.

Tawanda Anderson, Homeowner &nbsp VIA GOOGE BUSINESS


Victor was quick to respond and easy to work with. His appraisal was one of the most detailed I've seen.

Lucas Hall, Homeowner &nbsp VIA GOOGE BUSINESS


Victor completed the appraisal in a thorough and professional manner. It was detailed and provided extremely detailed information on which to make decisions regarding the property. I highly recommend him and the firm Capital Market Appraisal.

Olga Welch, Homeowner &nbsp VIA GOOGE BUSINESS


I had a great experience working with Capital Market Appraisal on my PMI removal appraisal. Victor Brown was very professional and just a really nice person to deal with. Thanks for your business.

Roman Dogadin, Homeowner &nbsp VIA GOOGE BUSINESS


Victor did an excellent job with my appraisal requirement. He was very easy to work with and very knowledgeable about the market...Kudos to Victor!!!

Carolyn McRae, Homeowner &nbsp VIA GOOGE BUSINESS


Victor did an excellent job with my appraisal requirement. He explained what sorts of factors went into the appraisal, wrote a clear and comprehensible report, and was available and communicative throughout the whole process. And he was swift!

Shane Keane, Homeowner &nbsp VIA GOOGE BUSINESS
Our Address
1203 K St NW




Washington

,

DC

&nbsp

20005

(202) 320-3702